COVID-19 Global Stats Windows Application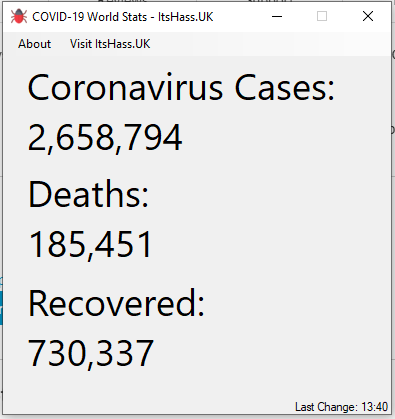 This app was designed to be more of a desktop wiget application that you can just come back to at a later point.
It could also be used as a permenant open application which does automatically update.
The use of the application is free and is data collected from free information websites.
Want more applications like this designed for a specific need/requirment?Get in touch!